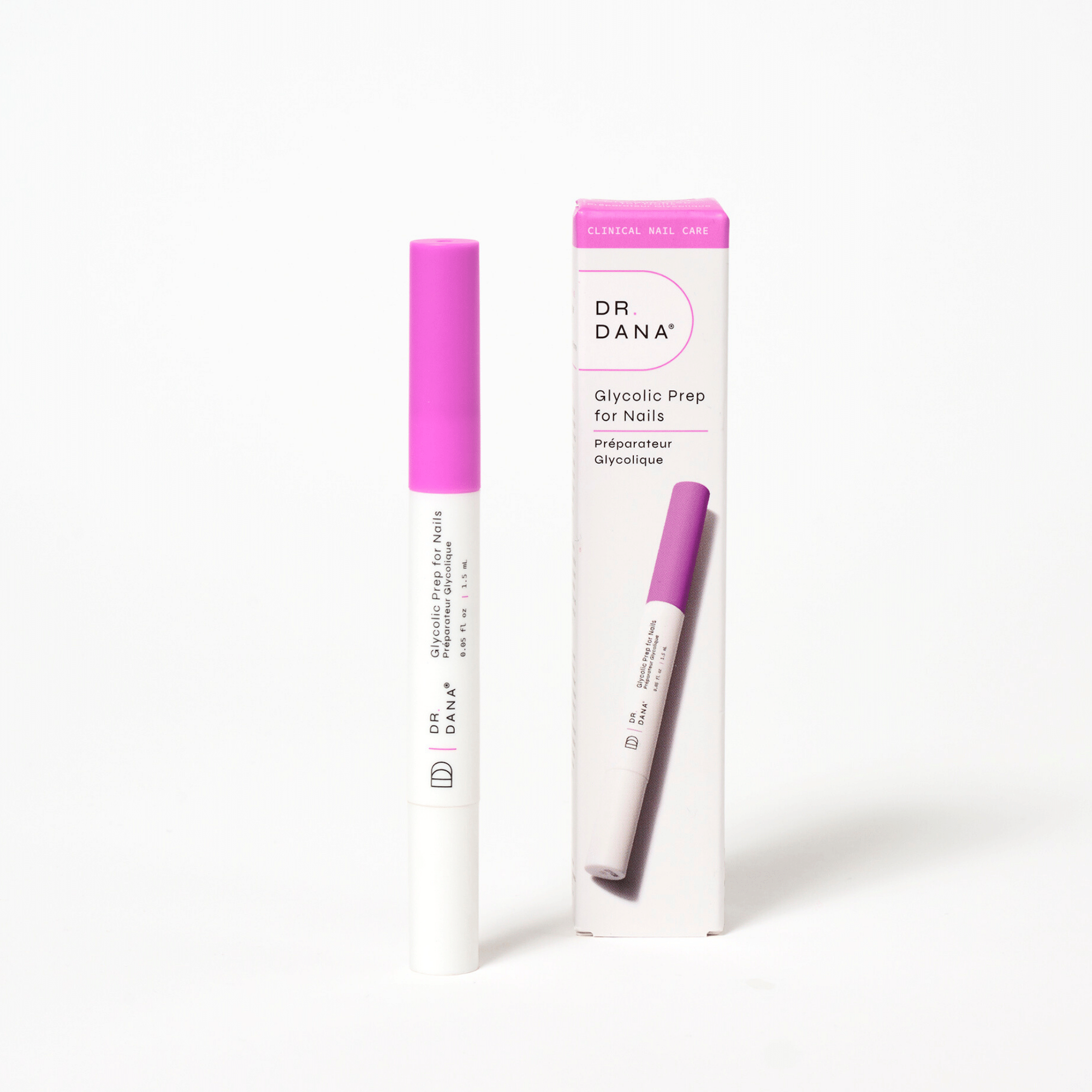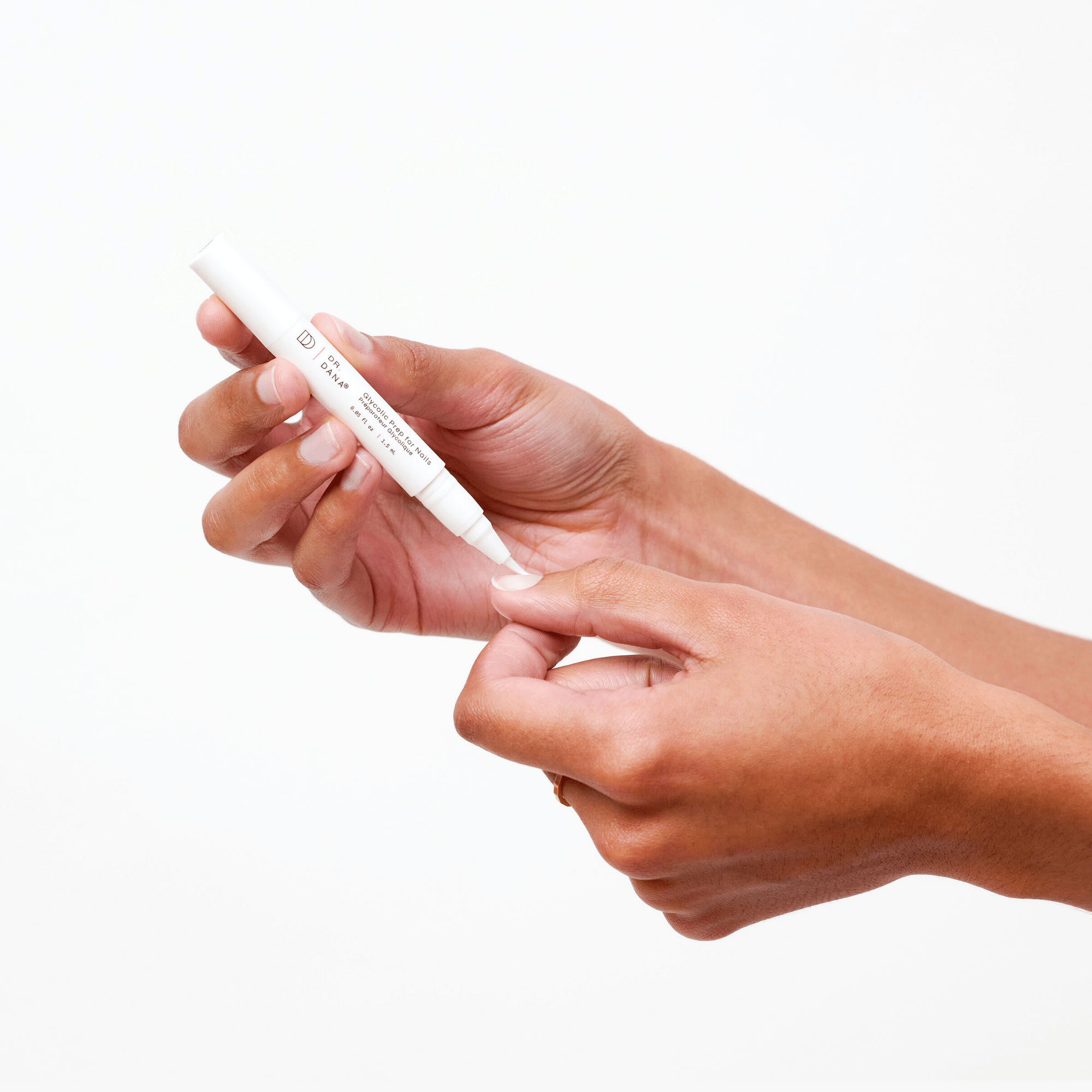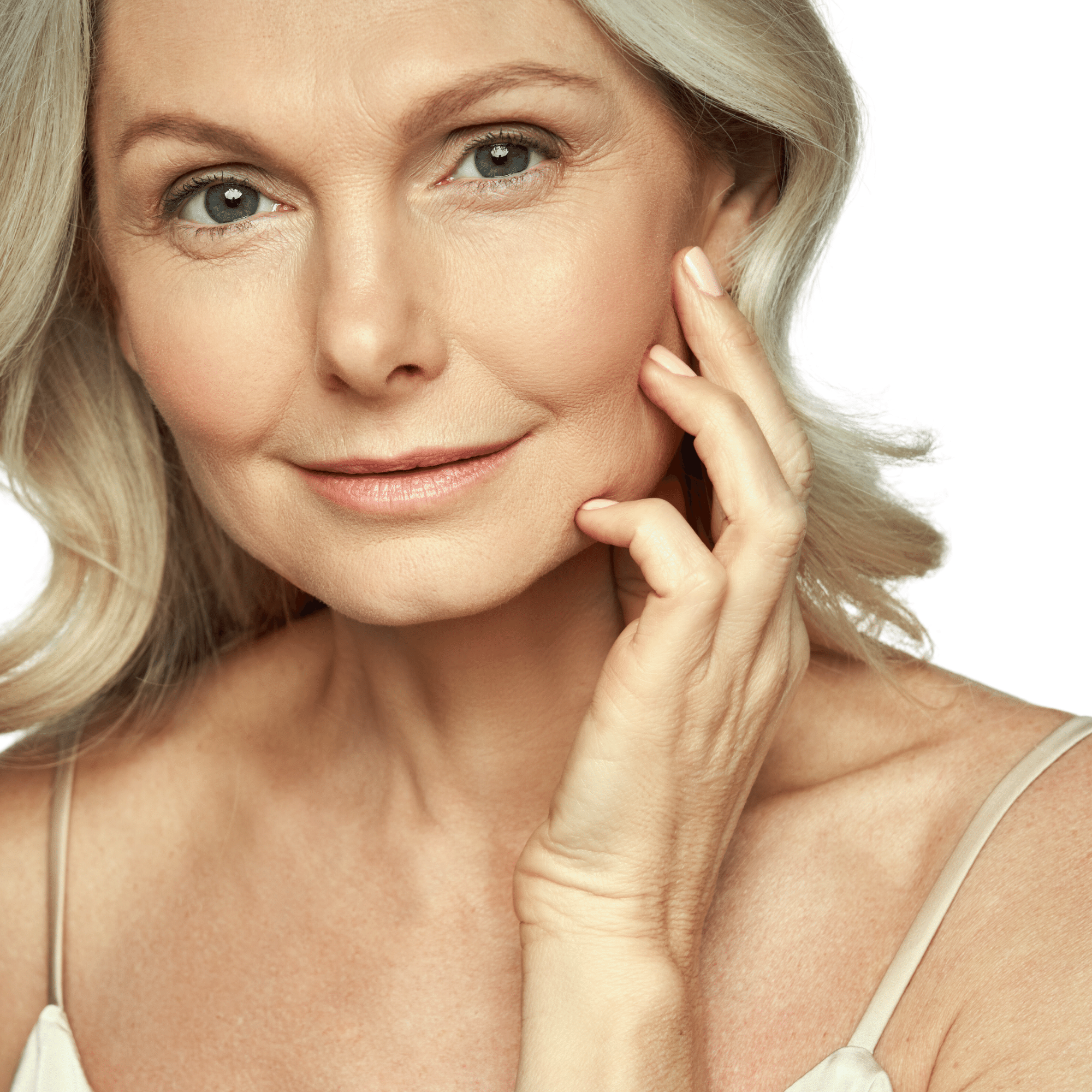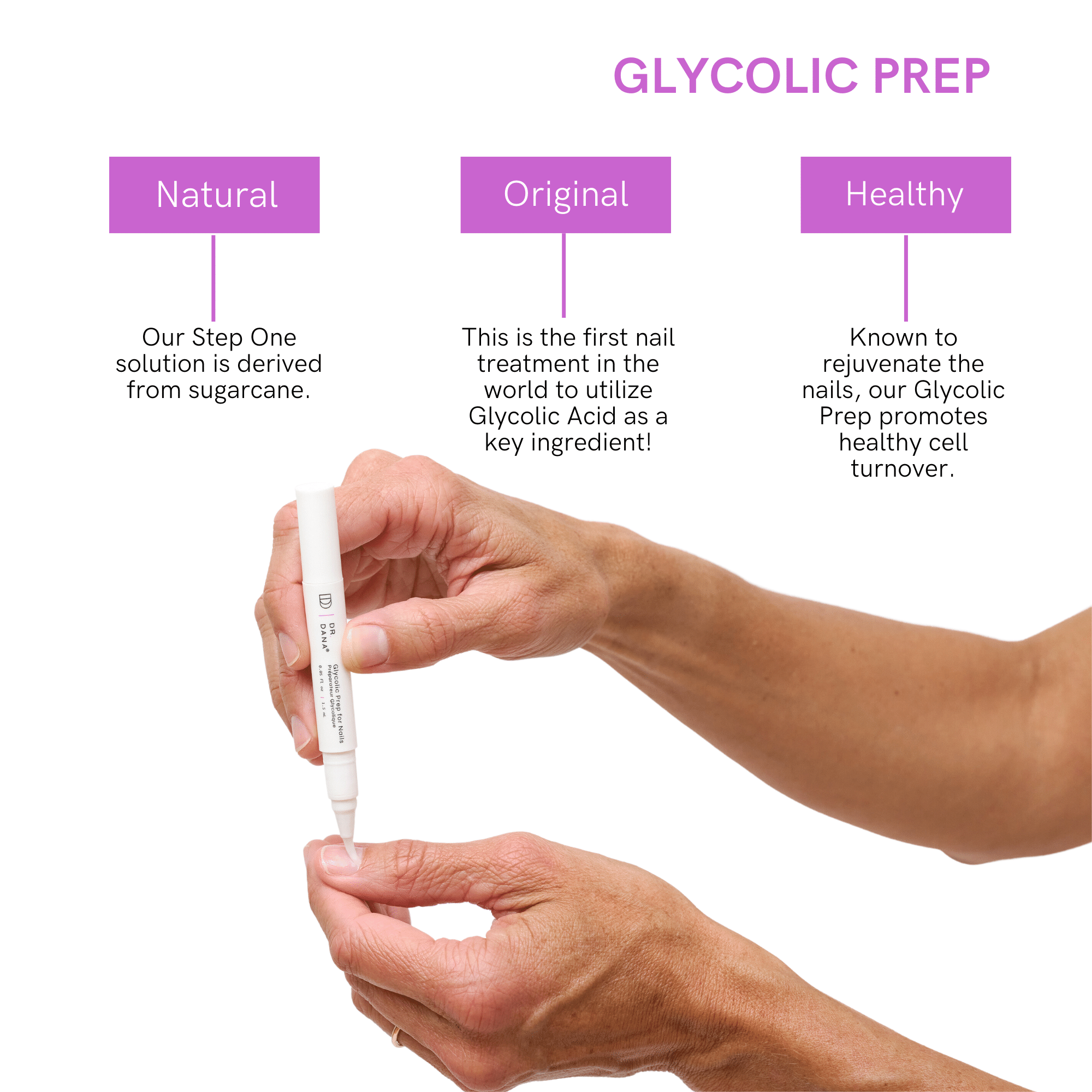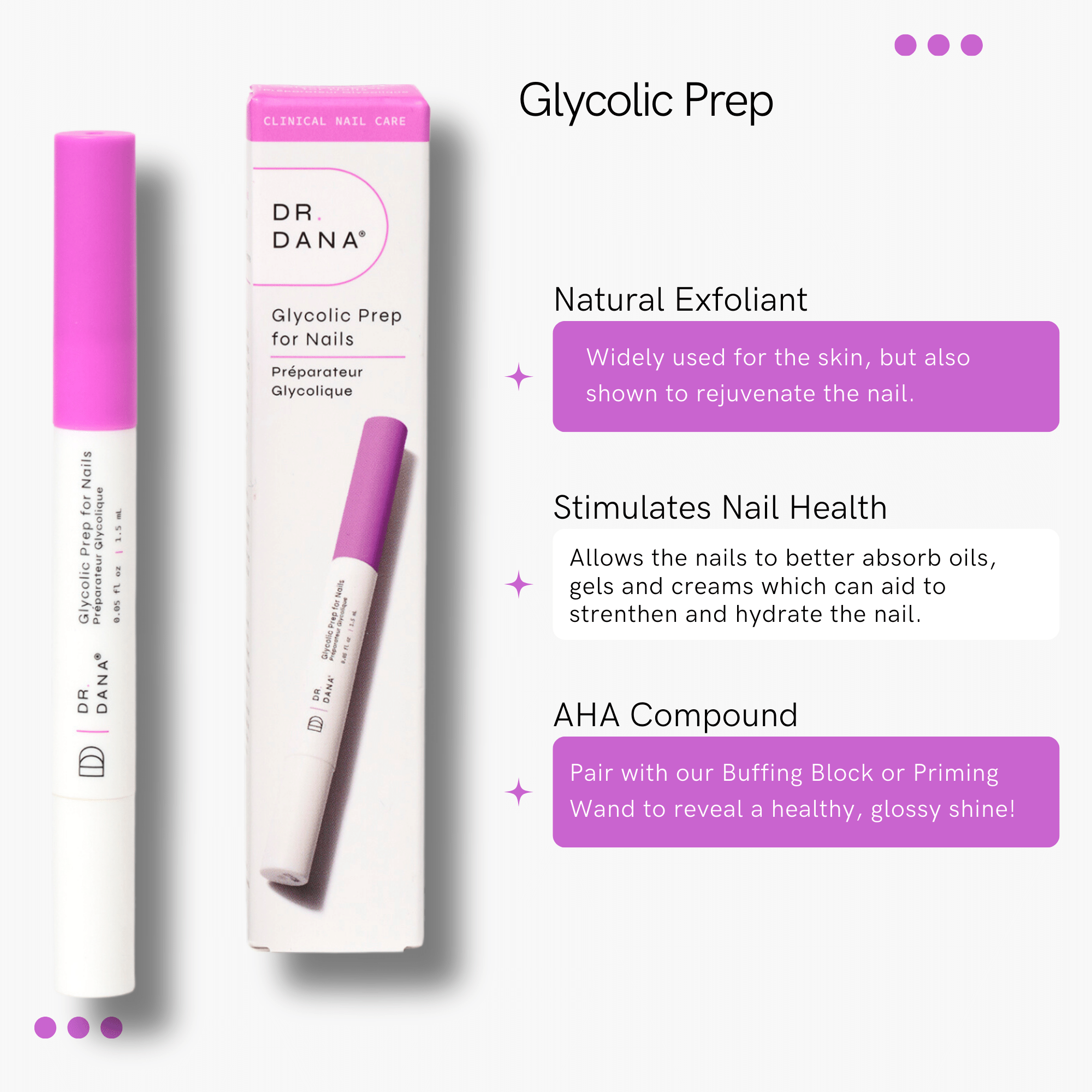 Nail Renewal System Step 1: Glycolic Prep for Nails
Smooth and rejuvenate nails!
The Dr. Dana Glycolic Prep for Nails is the first nail treatment with Glycolic Acid for essential nail exfoliation. Derived from sugarcane, Glycolic Acid is a natural exfoliant and part of the group of active compounds known as AHAs. Glycolic Acid has been widely used for the skin, and scientific evidence shows it can also rejuvenate the nail. When paired with our Buffing Block or Priming Wand, the Glycolic Prep for Nails gently exfoliates and reveals a glossy shine. It also allows nails to better absorb oils, gels and creams to hydrate and strengthen.
Smoother & Healthier Looking Nails: Glycolic Acid has been scientifically shown to rejuvenate the nail, making it appear smoother and healthier.
Ingredients can be found here.
Apply once weekly to clean, dry, unpolished nails. Twist pen* and brush a thin, even coat onto each nail. Allow product to fully absorb. Pair with the Priming Wand or Buffing Block to finish the gentle exfoliation process and reveal glossy shine. 
*May take up to 1 minute to saturate tip for first use. Twist right while applying pressure to the bottom of the pen.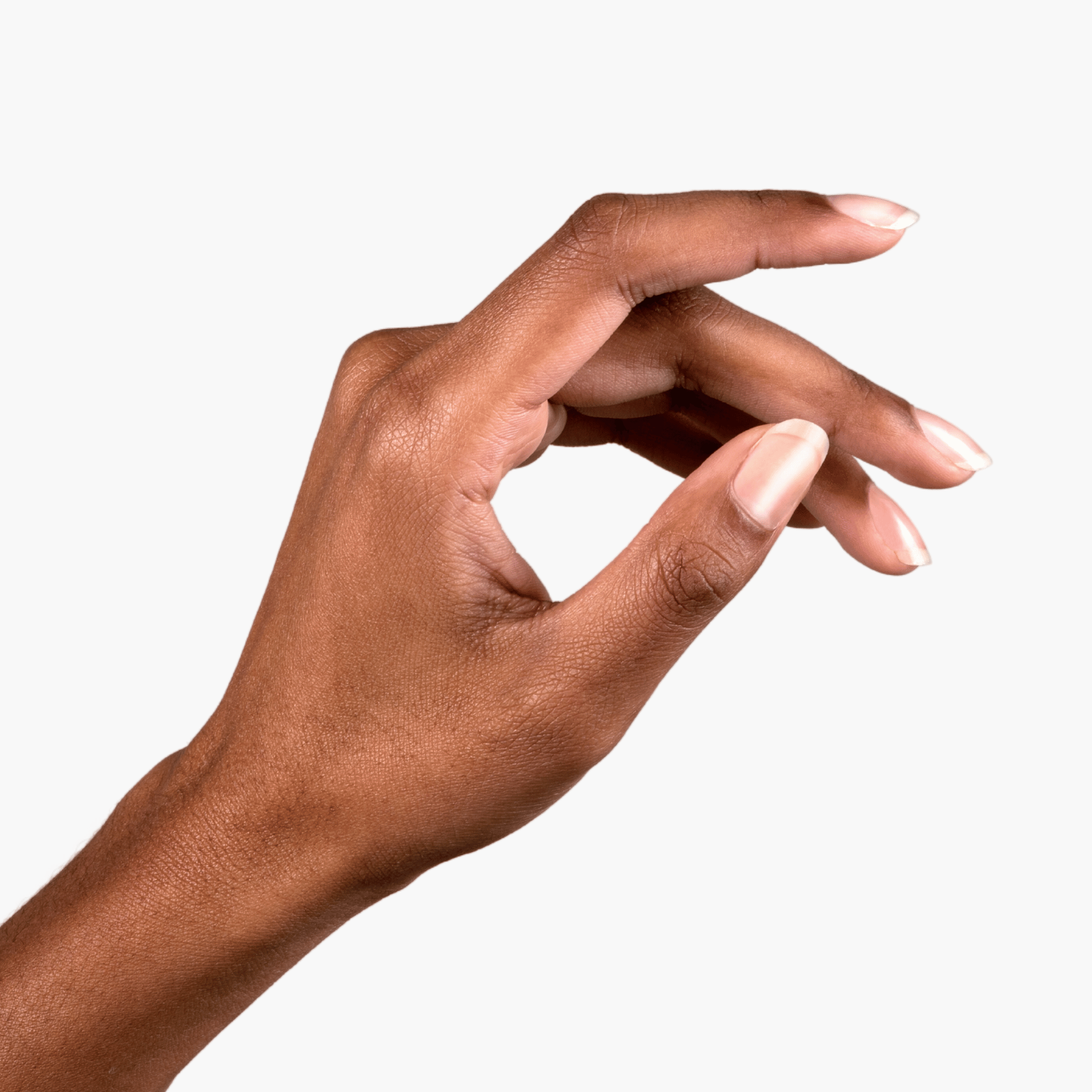 Revive. Reveal. Shine.
Transform your nails with Dr. Dana's unique line of professionally developed nail care products designed to help your nails shine whether you're dedicated to Gel Polish or seeking that gorgeous natural look.
Developed by a Doctor
Dr. Dana Stern is a board certified dermatologist and a recognized leader in nail health. She is also the first dermatologist to develop a nail renewal system and line of simple, effective nail care solutions for all nail types.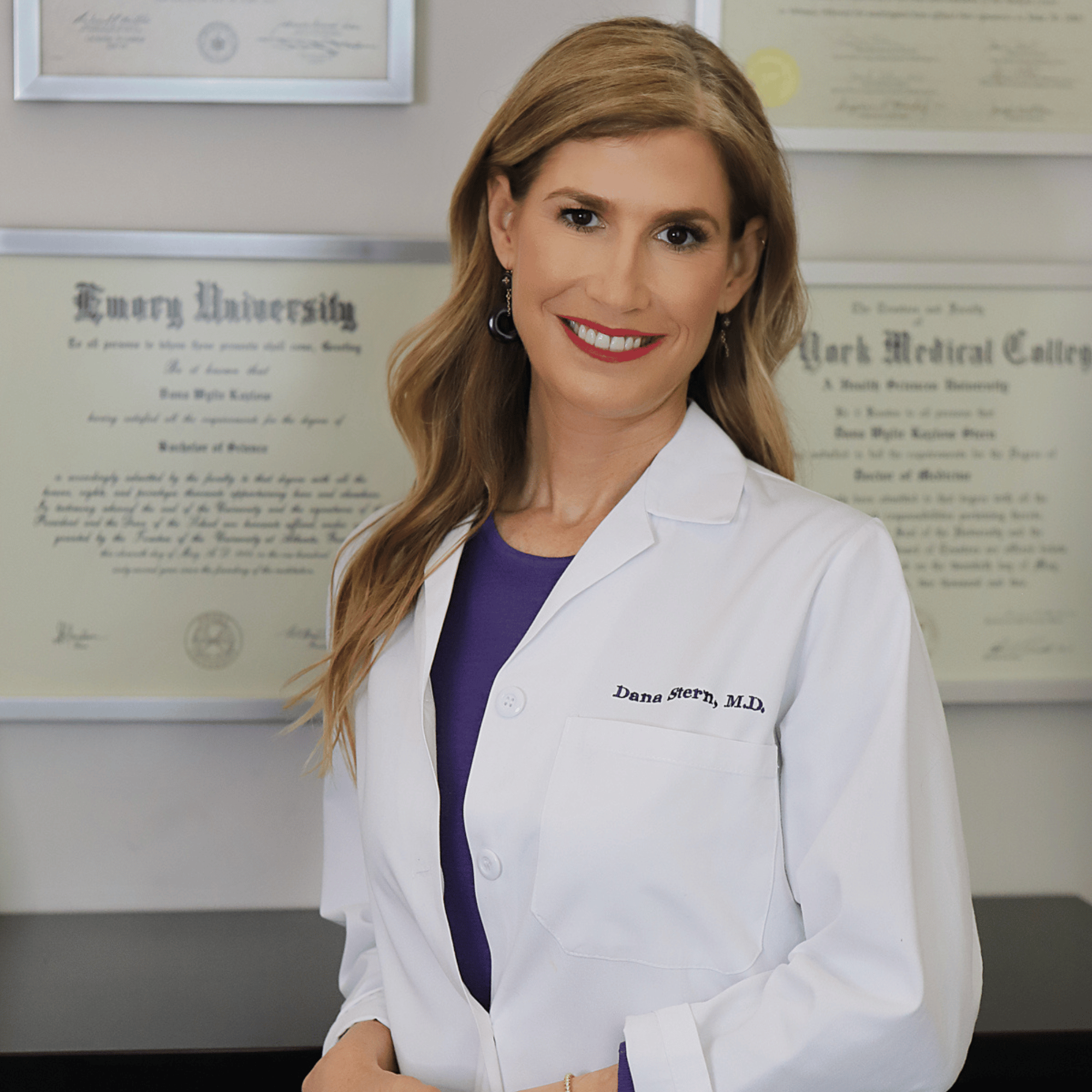 Cruelty Free:
All Dr. Dana products are PETA-certified animal test-free and vegan.
Impressive
I am officially addicted to Dr. Dana products! The best nail products I have ever used and my nails are now in tip top shape!