The Dr. Dana Nail Renewal System
Aging, health conditions, and nail enhancements like acrylics and gels can leave your nails looking and feeling weak, rough and brittle. This easy 3-step solution for damaged nails was developed by board-certified dermatologist and renowned nail expert Dr. Dana Stern to leave nails appearing healthy, strong and lustrous. While many nail treatment products contain harsh chemicals and simply camouflage nail imperfections, this nail recovery system uses nature-based, science-backed ingredients to treat the symptoms of nail damage and encourage nails to grow out stronger.
The first nail treatment to utilize Glycolic Acid for essential exfoliation, the nail care kit also includes our gentle tri-grit buffing wand and our Deep Hydrating Formula with natural nail strengthener Pistacia Lentiscus. Your nails will look better instantly, while continued weekly use maintains and improves results.
Developed by a board-certified dermatologist
Dr. Dana Stern is the only dermatologist in the country who devotes her entire practice to nails—including diagnosis, treatment and surgery—and is a leading nail expert in the media. She is also the first dermatologist to develop a nail renewal system to improve the health of nails.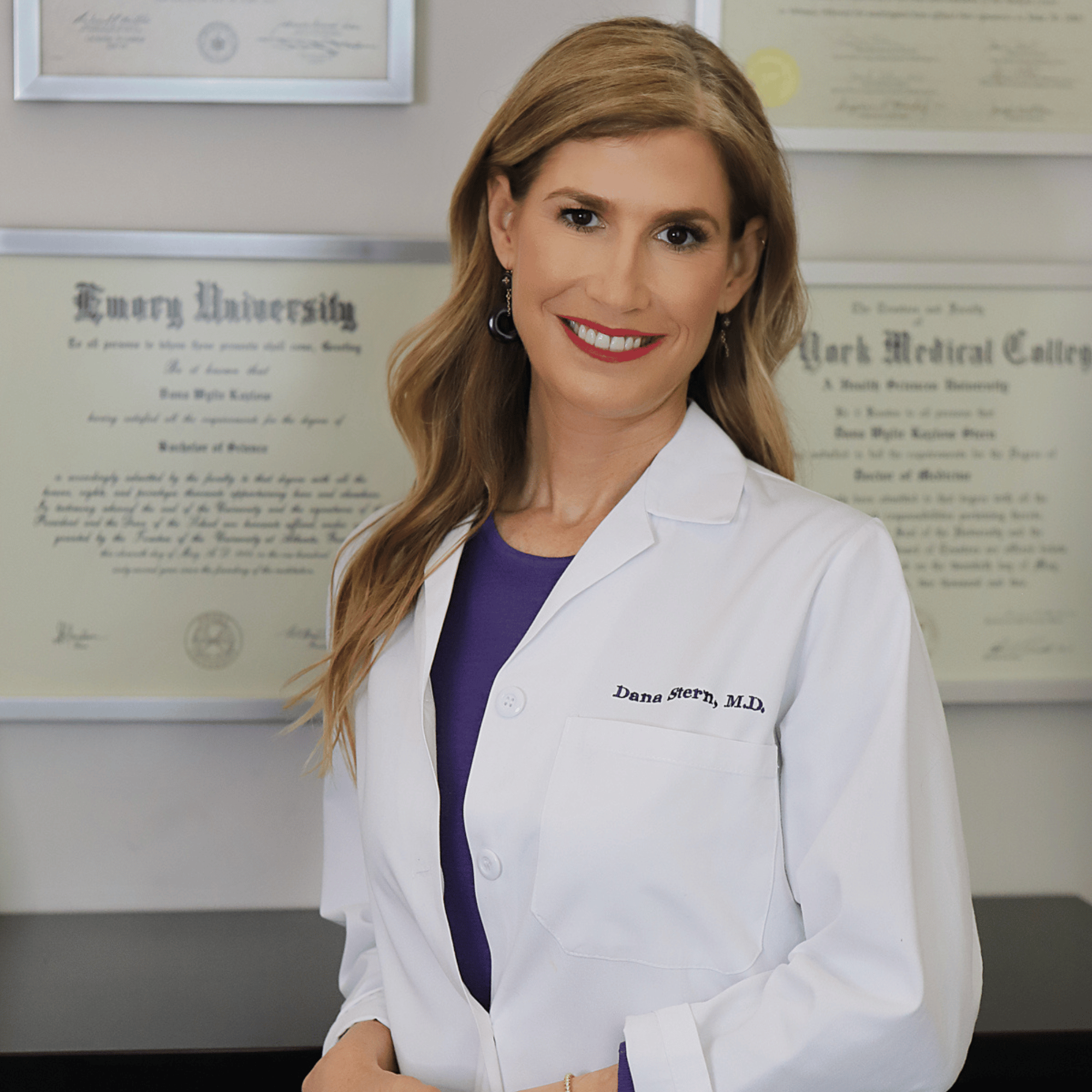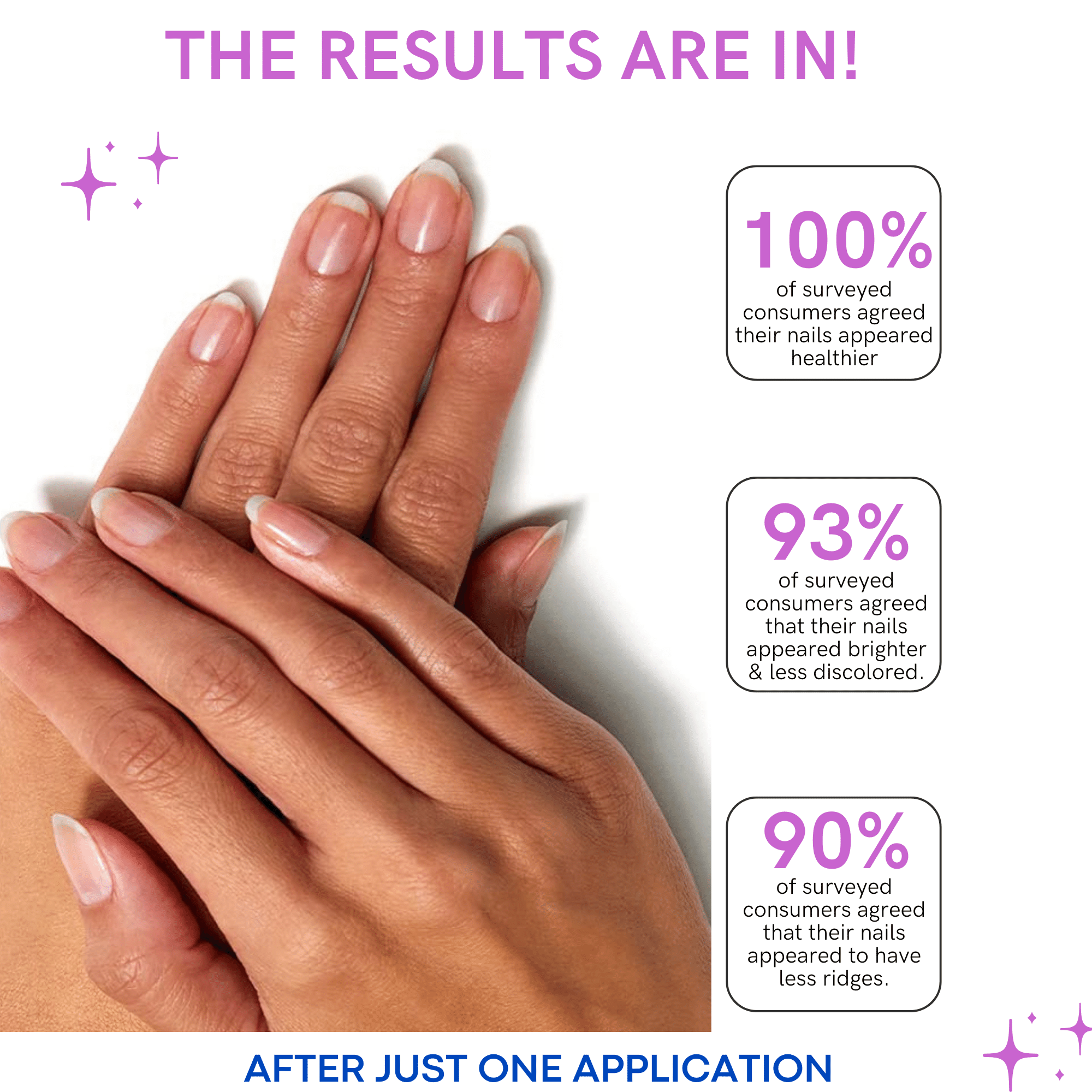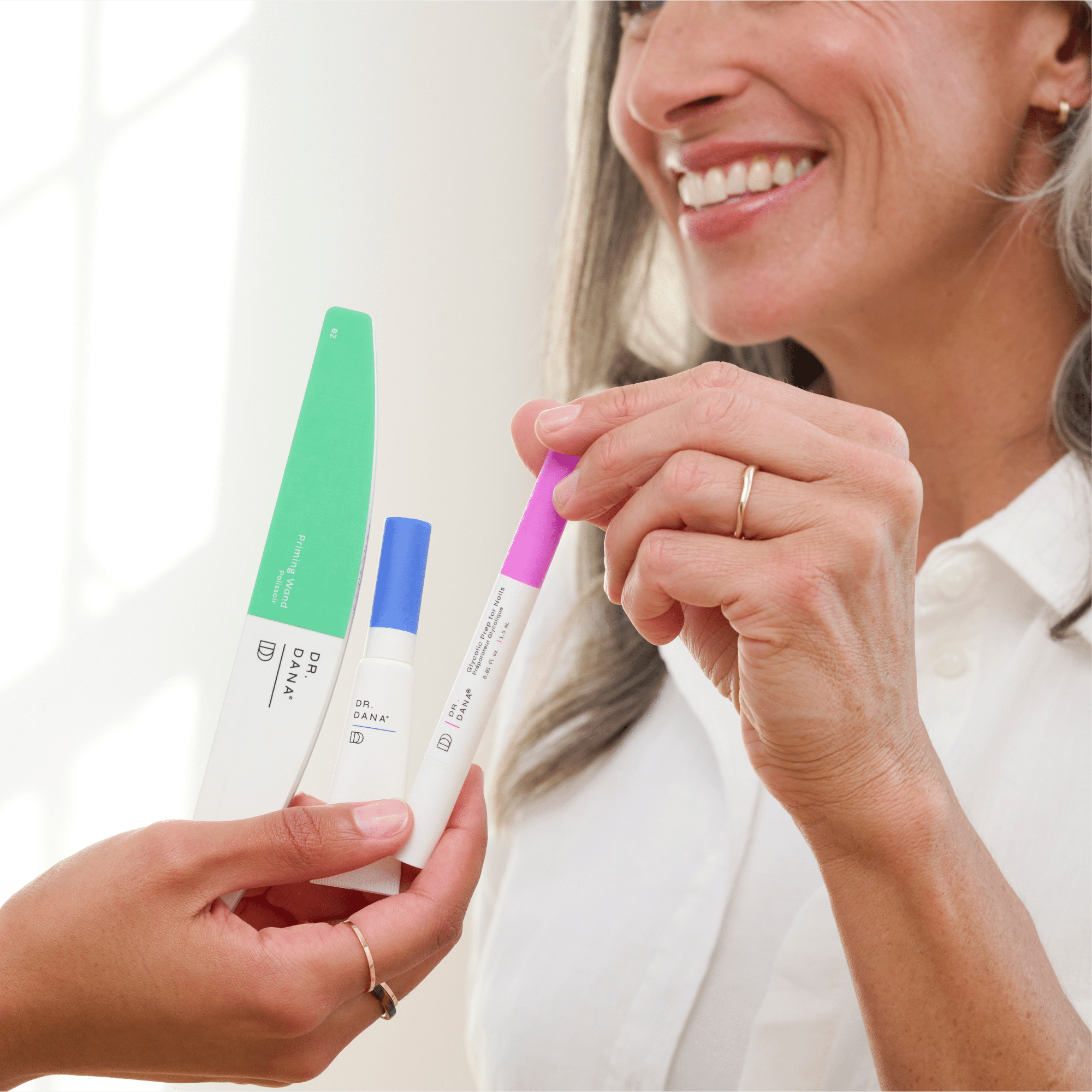 Complete Nail Recovery Kit: The Dr. Dana Nail Renewal System transforms weak, brittle, dry, peeling nails into smoother, stronger, shinier nails you will be proud to show off. Certain nail conditions and nail enhancements, including acrylic, dip, and gel nail polishes, can leave nails more prone to breakage. Our Dr. Dana Nail Renewal System is a 3-step weekly treatment that hydrates, exfoliates, and strengthens nails. It includes a glycolic prep for chemical nail exfoliation, a custom-designed gentle nail buffer to remove damaged nail cells, and nourishing gel-oil that acts as a moisturizer, nail strengthener and cuticle oil.
Fast and Easy to Use: This nail care kit improves the appearance of natural nails in just 10 minutes per week! You will see an instant transformation and continued improvement with regular use. Use it weekly to actively repair nail damage and achieve healthy, hydrated, and glossy-looking nails without polish. Also great for getting nails back in shape after removing gels or acrylics.

Healthier Nails: More hydrated and healthy nails are less prone to breakage and peeling..
Stronger Nails: Transform weak and brittle nails into stronger, shinier nails.

Fast: Instant Shine. 10 Nails in just 10 minutes.
Travel Friendly: Mess-free kit can be taken on airplane with no problems.
Ingredients can be found here.