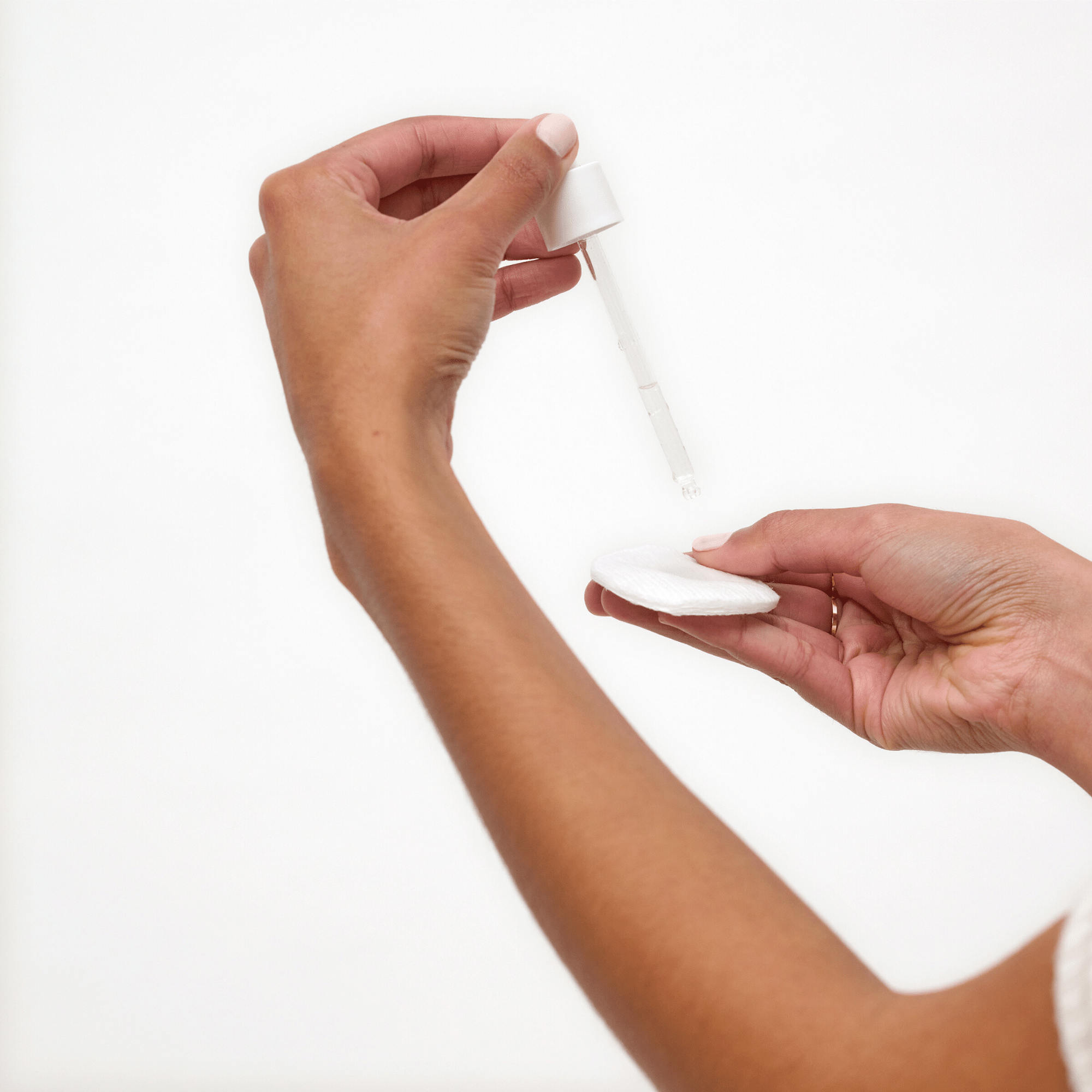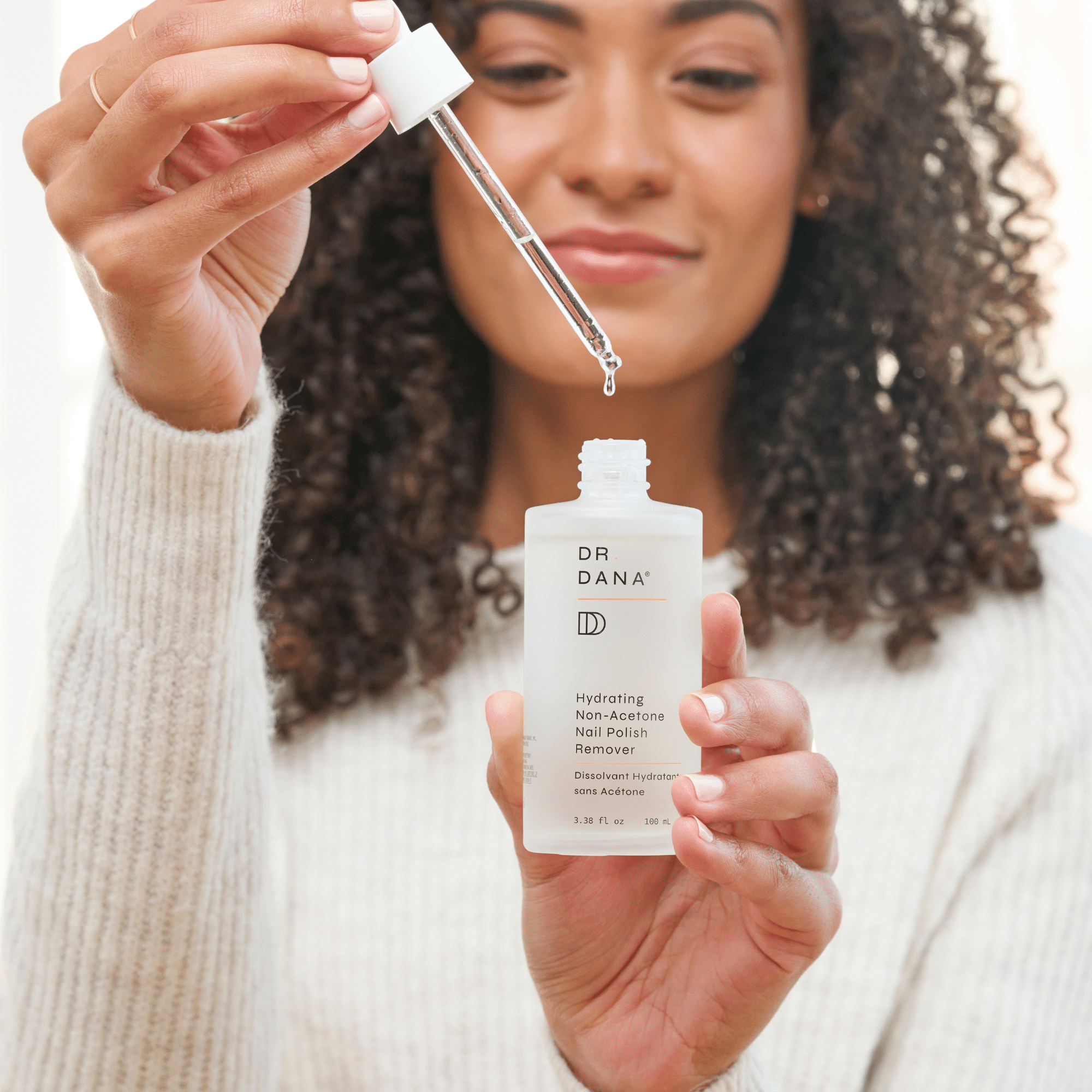 Hydrating Non-Acetone Nail Polish Remover
Damage-Free Polish Remover!
Acetone, currently found in many nail polish removers, can dry out your nails and skin and cause damage to your nails and cuticles. This hydrating, acetone-free polish remover with an all-natural grapefruit scent was developed by board-certified dermatologist and nail expert Dr. Dana Stern to nourish and protect nails and cuticles while effectively removing polish (even dark shades!). Your nails and cuticles will be left clean, moisturized, and conditioned. Plus, the dropper allows for precise, mess-free application.

Won't Dry Out Nails: Acetone is commonly found in nail polish removers to break apart and strip polish. However, acetone damages the nails, leaving them dry and stripped of natural oils.
Safely Removes Polish: This polish remover has been proven to remove even the darkest of shades, leaving your nails clean and moisturized without the damaging effects of acetone. 
Science-backed formula: Grapefruit Peel Oil gives the polish remover a refreshing citrus scent while also smoothing and protecting nails and cuticles. Rosemary Leaf Extract contains potent antioxidants that soothe and protect nails and cuticles.
Acetone Free: Safely removes polish without the harsh impact of Acetone nail polish.

Won't Dry Out Nails: Our Hydrating Non-Acetone Polish Remover actually nourishes the nails and cuticles with the help of Grapefruit Peel Oil and Rosemary Leaf Extract.
PROPYLENE CARBONATE, WATER (AQUA/EAU), POLYSORBATE 20, GLYCERIN, 1,2-HEXANEDIOL, CITRUS GRANDIS (GRAPEFRUIT) PEEL OIL, TOCOPHERYL ACETATE, CAPRYLYL GLYCOL, ROSMARINUS OFFICINALIS (ROSEMARY) LEAF EXTRACT, BUTYLENE GLYCOL, LIMONENE
Use the dropper to fully soak a cotton pad. For best results, hold pad on nail for 3-5 seconds, then wipe away polish. Repeat as necessary. Wash hands thoroughly after use.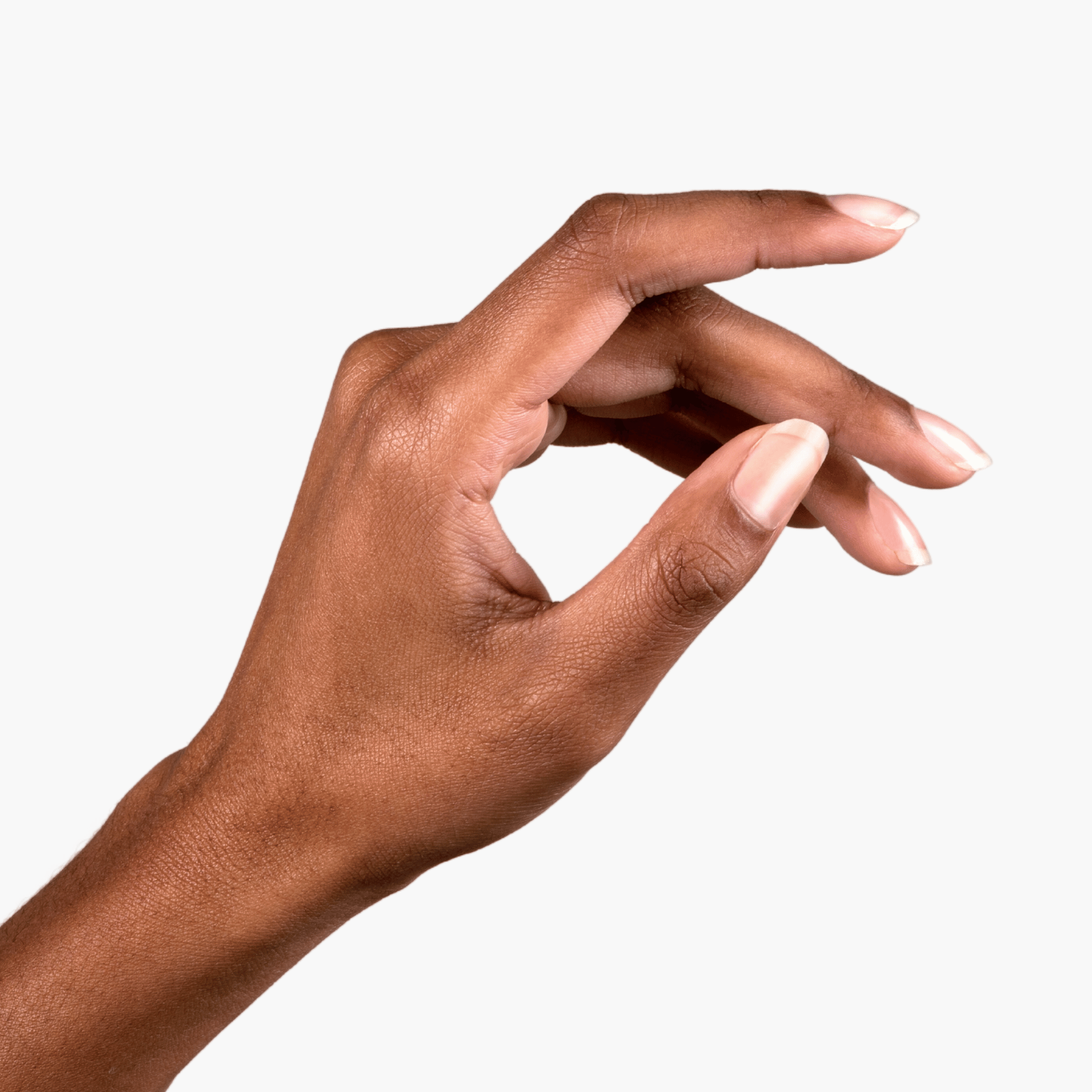 Revive. Reveal. Shine.
Transform your nails with Dr. Dana's unique line of professionally developed nail care products designed to help your nails shine whether you're dedicated to Gel Polish or seeking that gorgeous natural look.
Developed by a Doctor
Dr. Dana Stern is a board certified dermatologist and a recognized leader in nail health. She is also the first dermatologist to develop a nail renewal system and line of simple, effective nail care solutions for all nail types.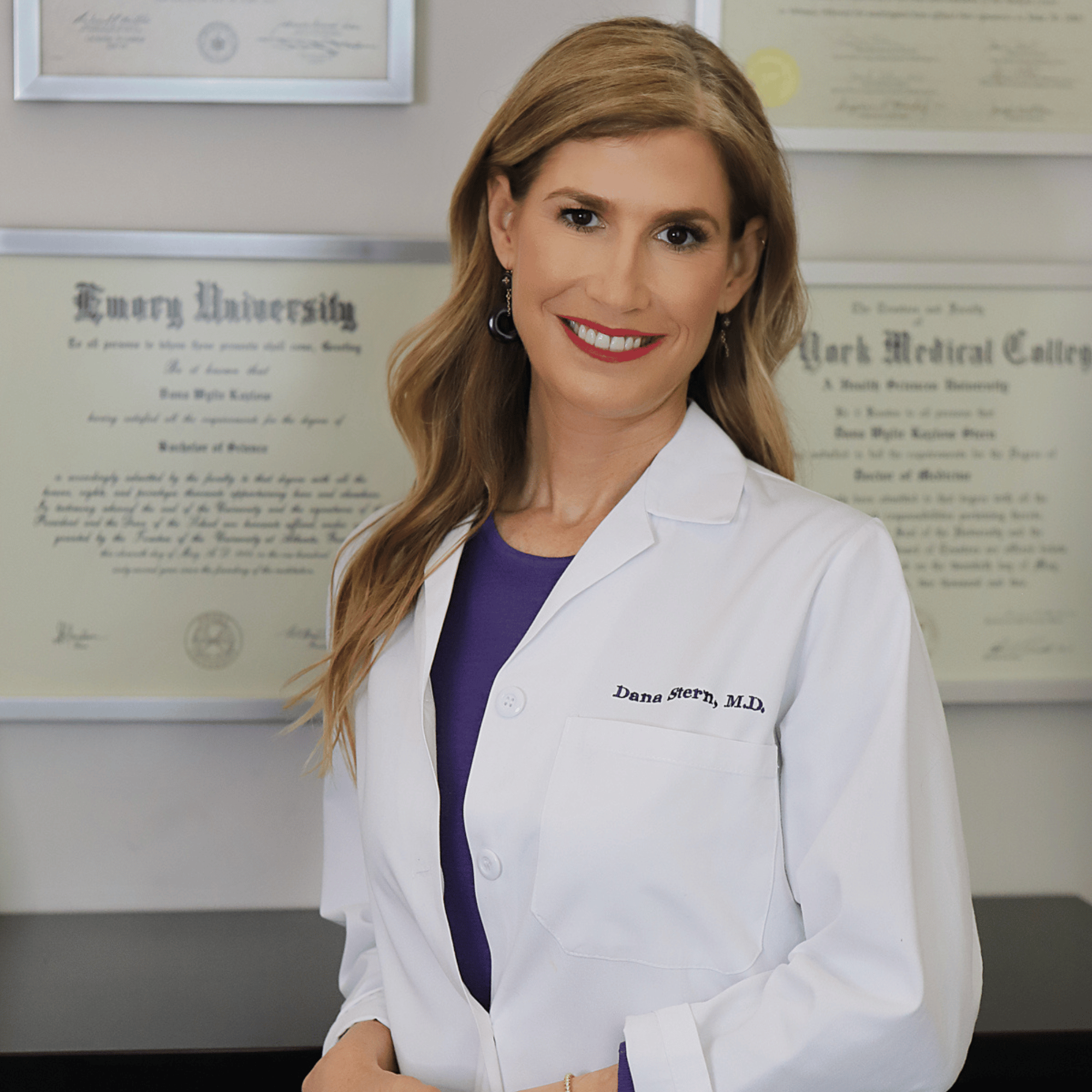 Cruelty Free:
All Dr. Dana products are PETA-certified animal test-free and vegan.
Hydrating Non-Acetone Nail Polish Remover
Excellent product! Very gentle on the nails and easily removed nail polish. Left the nails very smooth to the touch.
Never Disappointed
Amazing! Never leaves my nails dry and easily removes all my polish, even stubborn red polish!!
Remover
obsessed with this remover. It works with just a touch of a cotton ball and it is not drying or smelly. I was worried the non-acetone recipe wouldn't work, but it's like magic. I highly recommend this product.
Wow! Works well and smells amazing!
I usually dread taking off nail polish because it takes forever and the smell of polish remover gives me a headache. I was AMAZED by this product! It removed my navy nail polish in just a few swipes, and the scent was light and citrusy. I also loved that the dropper allowed me to use just the right amount - no more mess! I'm going polish-free for a bit, and my nails looked and felt hydrated after using this; normally they feel so tight and dry when I remove polish. 10/10 recommend!